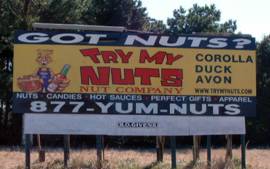 A JILTED girl tore off her ex-boyfriend's testicle with her bare hands - then popped it in her mouth, a court heard yesterday.
Amanda Monti, 24, grabbed Jeffrey Jones, 37, by the genitals in a rage after he refused to have sex.
She ripped off his left testicle leaving him in "excruciating pain". Monti, just 5ft 2in, then put it in her mouth to hide it.
The testicle was later found by a pal of Mr Jones who handed it back, saying: "That's yours." Doctors were unable to re-attach it.
The victim told Liverpool Crown Court how he had earlier ended their relationship but Monti refused to accept it.
After a party at his home in Netherton, she wanted sex but he was not interested. There was a struggle and she ripped off his shorts leaving him in his pants.

He said: "She grabbed my genitals and pulled hard. I noticed my underpants had come off and I was in excruciating pain."
Monti, of Birkenhead, admitted unlawful wounding but said she had little memory of what happened. She will be sentenced later.