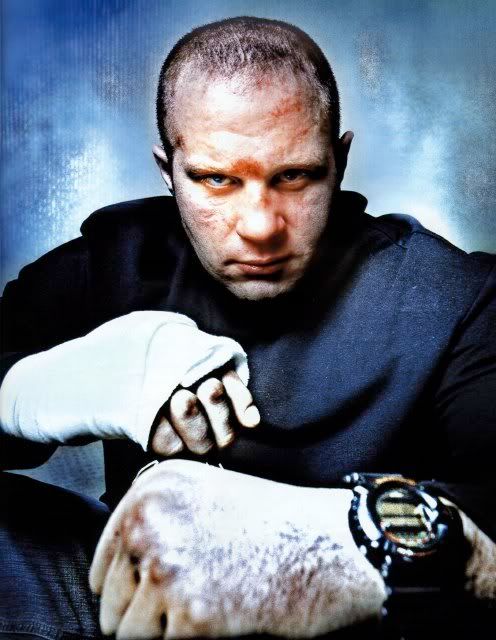 Fedor Emelianko(sp?) is the devil. He's the most dominant fighter in the world. Pure-bred killer. He's from somewhere in Europe and is the most feared fighter overseas. Too bad Americans haven't really been properly introduced to him. He'll come by here soon enough.
My fear is that he'll be too old by the time we really see him fight around here. He's been at it for a long time. It'd be a shame for our audiences to just catch the tail end of this legend's skills.
Watch him tonight on Affliction.
(Good Youtube video
link
)