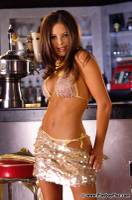 W
hat is with the Real World and Road Rules girls in that right after their given seasons are over they run to
Playboy
to try to squeeze a little more time out of their fifteen minutes. So far we have as confirmed whores:
Trishelle
,
Mary-Beth
,
Cara
,
Arissa
,
Veronica
, and
Katie
.
Although none of them are really that hot- Mary-Beth kind of stands out from the rest. And there's this
flash stripping
thing that she did with Playboy that's pretty cool.
I have pictures of most of the girls but there is one that I can't find. If anybody has pics of Cara, email them to me.
* update - found the pics of
Cara
*update - Add
Flora
,
Beth
, and
Jisela
to the list.